9 Bump-Friendly Looks You'll Love!
FREE SHIPPING OVER $75 AUD
Gone are the days of having to hunt around a maternity store for extra stretchy pants and an oversized tee.

Fashion has never been more accommodating than in 2021. You can still look fab and feel great about your growing and changing body during and after pregnancy with these amazing styles we've handpicked just for you.

With these 5 easy to wear staple style categories we will show you how to create 9 outfits that will have you looking AND feeling your best!



---
A trans-seasonal staple. The maxi dress is a must have style that will have you transitioning into motherhood in style AND comfort.

With elasticated waistlines that sit comfortably above your bump during pregnancy, they are the perfect fashion meets comfort moment for mums-to-be.

Try a plain, natural fibre maxi dress for day-to-day wear or add some colour to your look with a gorgeous printed maxi dress - perfect for a baby shower or maternity shoot.

What's great about a maxi dress is the combination of elastic waistbands and flowing silhouettes, makes their fit extremely versatile and a style that you will not only love during your pregnancy but postpartum as well.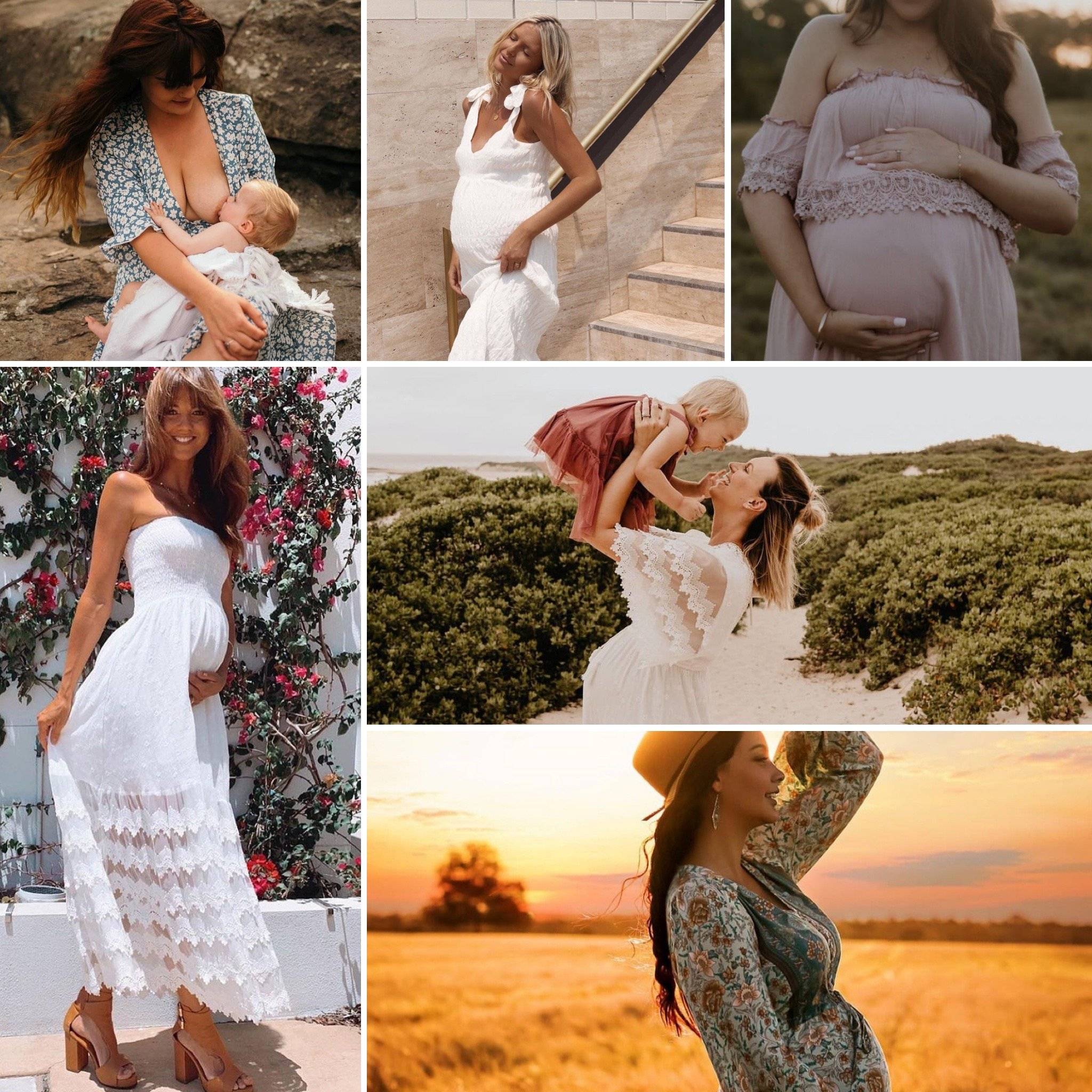 What's the difference between maternity and bump-friendly?
When you fell pregnant it used to be all about the maternity-wear; big, baggy and loads of stretch.

While this does provide a level of comfort (and trust us, we love an extra stretchy pant as much as the next gal) at Gingham & Heels we focus on styles that are bump-friendly rather than maternity.

Maternity can be quite restricting in its style, being that it is made for one sole purpose, while you ARE pregnant and maybe a little bit after.

Bump-friendly on the other hand, as far as we see it, are fashion pieces you can have in your wardrobe that work while you're pregnant and growing, with ease, but are still totally loveable and wearable after you have pushed your little guy or gal out.

With this as the focus, we can definitely say your bank balance is going to love BUMP-FRIENDLY because it means you are adding wardrobe staples that you can wear ongoing, and not just the next 9 months.

Plus, bonus is, because our bump-friendly styles are simply fashion pieces that we know can work for a baby bump, this means you can stay completely on trend with your wardrobe, feel good and look great throughout your pregnancy and beyond. We call that a WIN!



Image Credit: @love.is.photography.au featuring @rose.4221____ in Gingham & Heels
"Life's too short to wear boring clothes."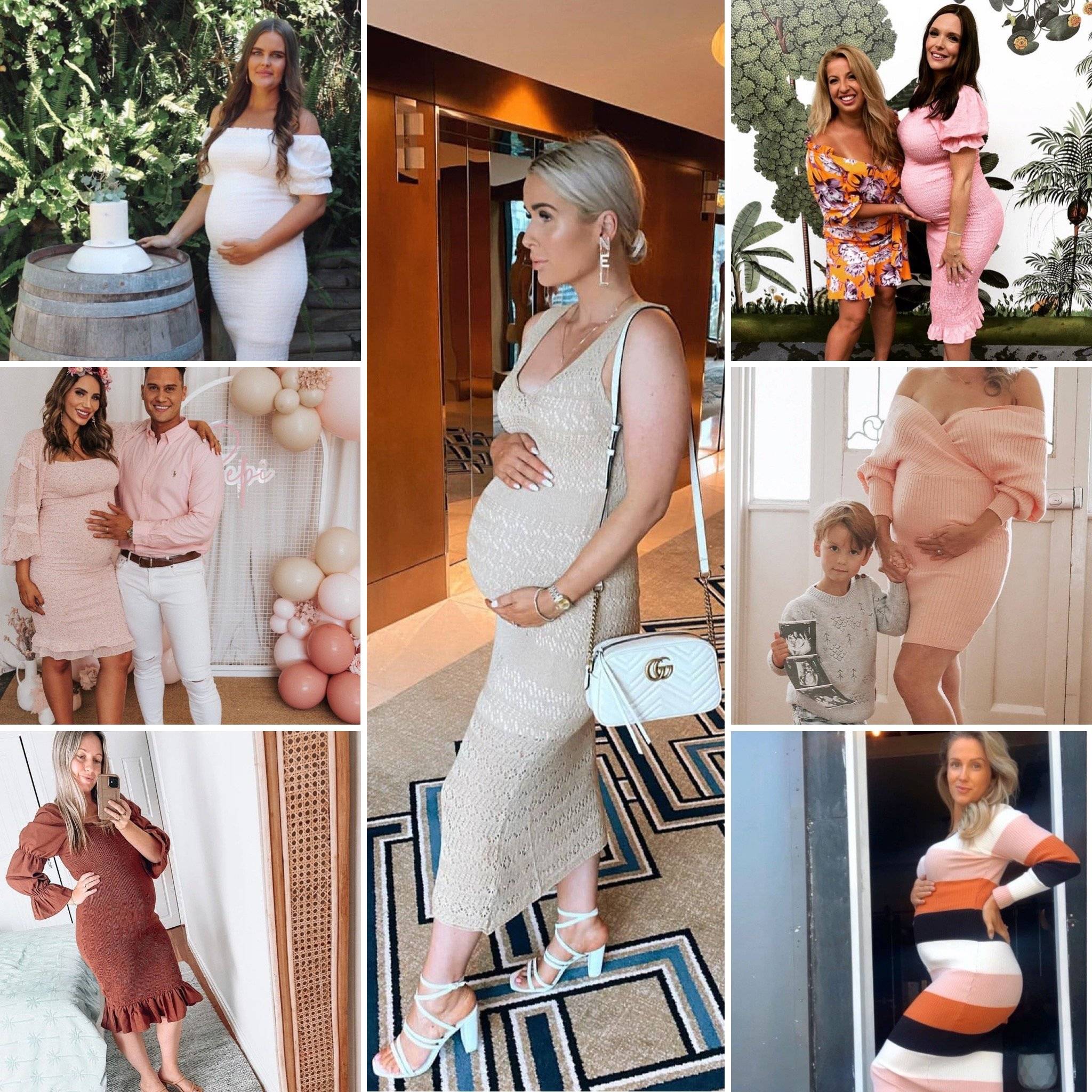 Maternity wear used to be all about concealing your bump - but now we are here to CELEBRATE this exciting time and growing bump!

Show off your gorgeous glow during pregnancy with a tight silhouetted midi dress with lots of stretch.

The key to a fitted style is you want it to be extra stretchy fabric and not the 'suck it all in' kind. We aren't looking for a shapewear feel here, just something form fitting and comfortable.

Shirred and elasticated knit dresses are super perfect in this instance because they are completely forgiving and will stretch to all shapes with ease. This means you can wear it at the start of your pregnancy and as you grow.



A button down shirt is not only a maternity must-have but a necessity in your regular wardrobe rotation.

Shirts are classic and never go out of style.

Pair them with your fave stretch pants or a knit midi-skirt for a chic, easy to wear combo.

The great thing about button down styles is that they are perfect for breastfeeding because it's only a few snaps and away you go.

They are also super versatile and can be styled for a complete array of looks. They look gorgeous layered and open or worn tied up in a knot above your bump, tucked in or out, wear it however you like it.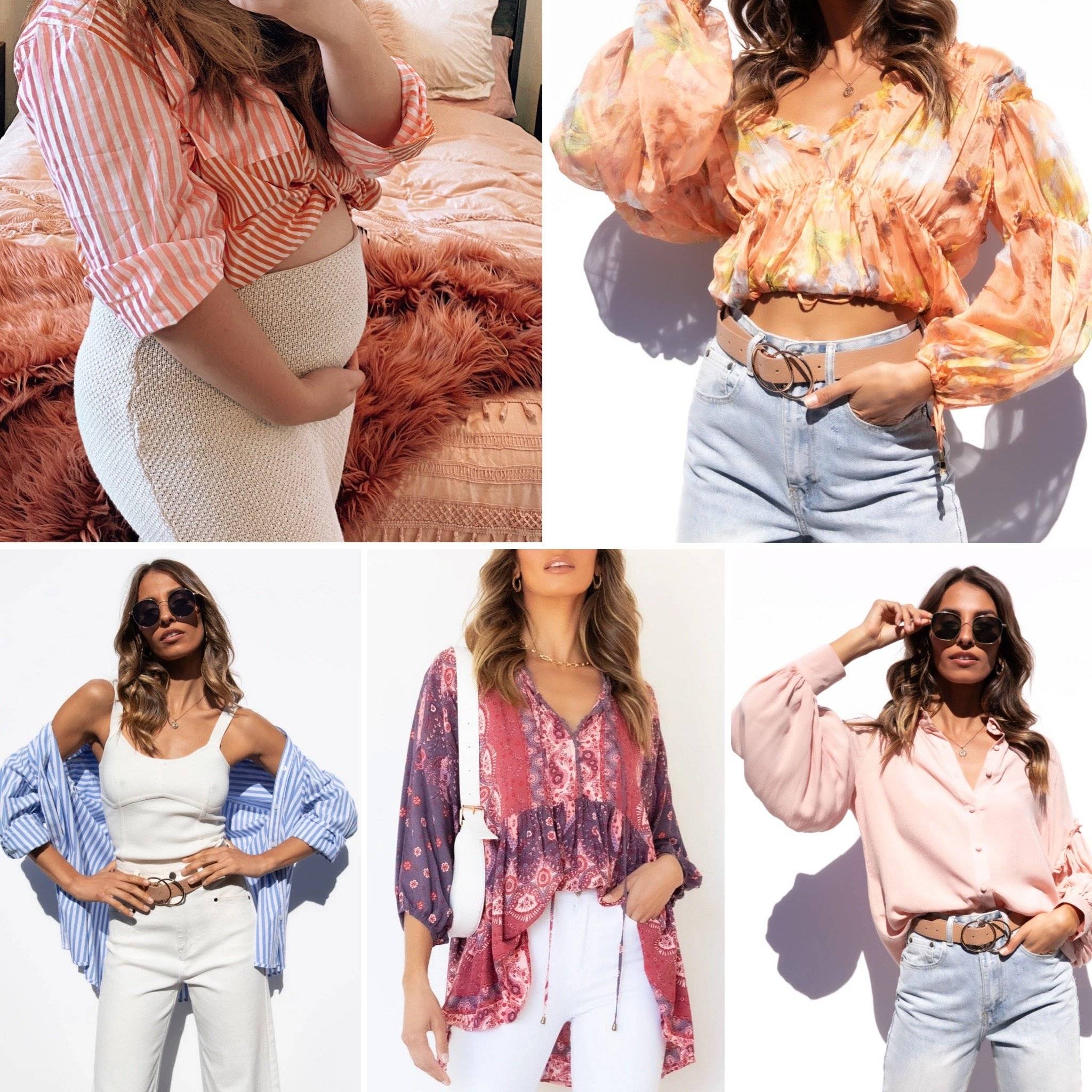 ---
Our Favourite Bump Friendly Styles Right Now
---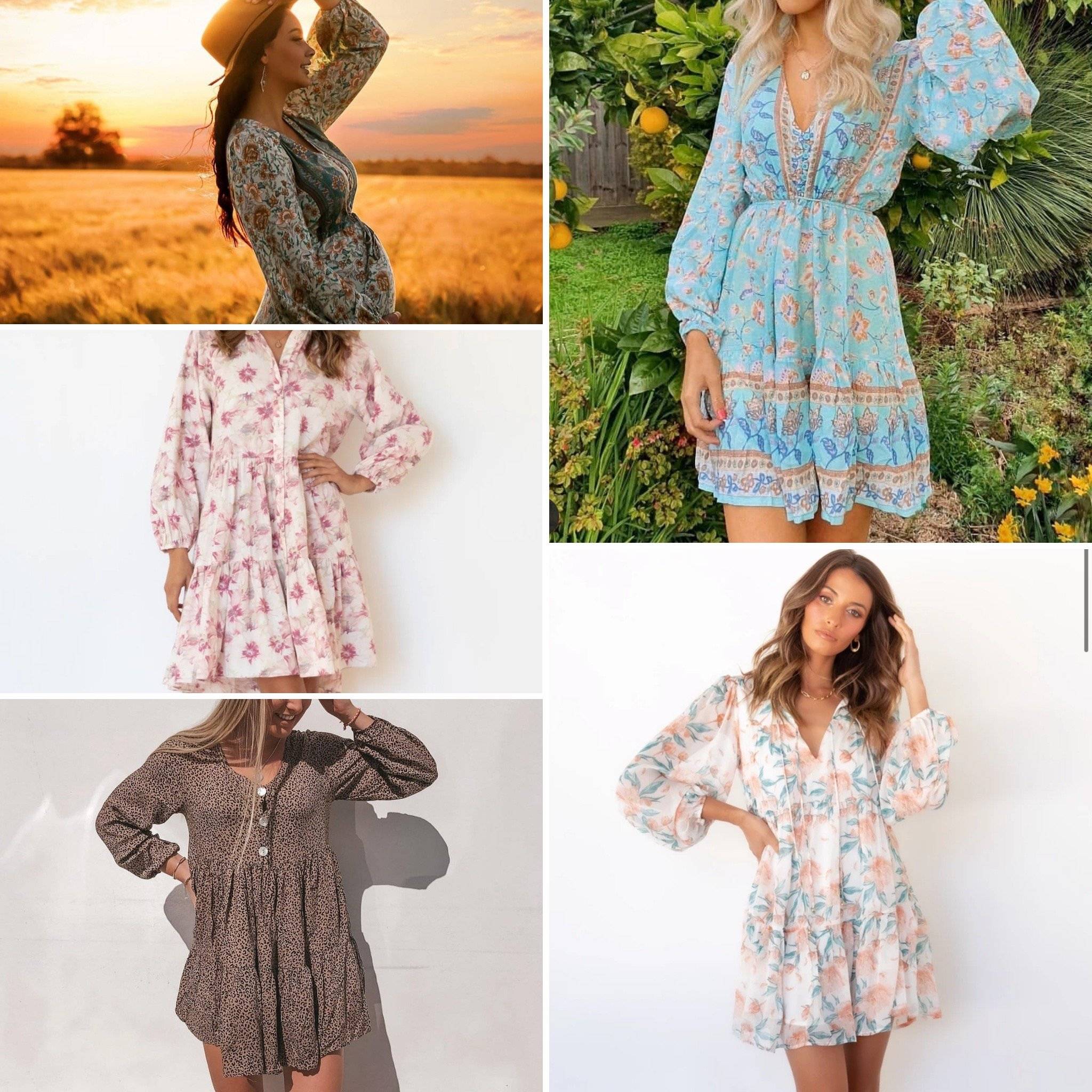 If you're after something short and sweet then the smock dress is perfect for a fun and cute look that you will love during pregnancy and beyond.

The beauty of the smock dress is the a-line, oversized silhouette that floats perfectly over your baby bump.

Try styling with one of our stretchy, woven belts postpartum to cinch in this look at the waist and create an hourglass figure that's comfortable.

If smocks aren't your thing you can try a more baby doll style short dress that has a gentle elastic just under the bust for a flattering empire waist look.

With these coming in long sleeves, short sleeves, boho prints, florals, leopard print, single colours and so much more, there is always a style to suit your vibe.



Looking for a baby shower gift?
Why not grab a Gingham & Heels Gift Card for your nearest Mumma-to-be.

She can shop 'til she drops and feel gorgeous in the latest new arrivals. We will have her looking great, feeling comfortable and loving all the new changes in her body, as a result.

Plus, it's the gift that will keep on giving; she can wear her new outfit now and after baby's arrival.



If you are seeking an effortless way to create a chic, layered look - the cape is your wardrobe SUPERHERO!

The cape is perfect for dressing up any basic look in a matter of seconds. Throw it over your fave basic jeans and tee, to turn your look into a complete outfit.

For a different look, try a boho duster over a stretch midi; an instantly chic ensemble.

Our range of luxe, lace capes are also perfect for baby and bridal showers and look totally stunning for your maternity shoot, if that's your kind of thing. Check out some of our fave cape looks on our customers right here.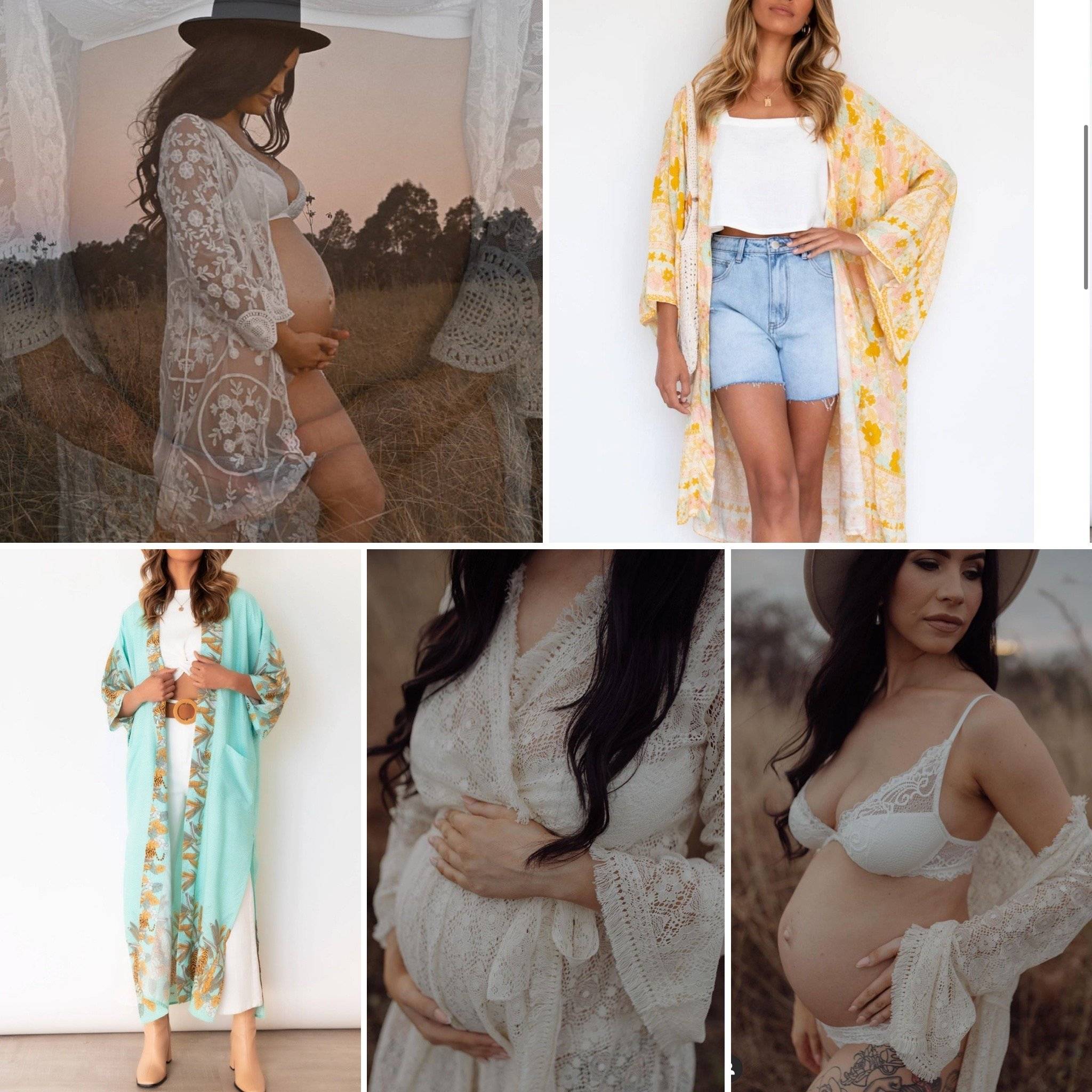 ---
For more of the latest Bump-Friendly styles, check out our range of gorgeous products that are certified Bump-Friendly in our collection linked below.

We add all the latest new arrivals that lend themselves to the bump-friendly category every single week. So keep your eyes peeled on this Collection for your next fave!


---
Want to see more of our blogs?
Sign up below to hear about our latest blogs as they go live.
0 comments