FREE SHIPPING OVER $75 AUD
It's official. NSW has been in lockdown for 13 weeks now! Crazy to think we've been stuck at home listening to our partner's WFH antics for this long.

Needless to say, being in close quarters with your partner and ONLY your partner for an extended amount of time can really test the relationship. It's important to acknowledge you are both in this together, for better or worse (worse being when they leave their dishes in the sink after you've told them not to at least 10 TIMES!!) Anyways...

I've gathered the team at G&H HQ to take some time out and plan a special date with their significant other. What better way to spice up not only lockdown but also your relationship than organising a lockdown date!

Pencil it in to your calendar to give both you and your partner something to look forward to, and truly show each other just how lucky you are to have one another 😆




---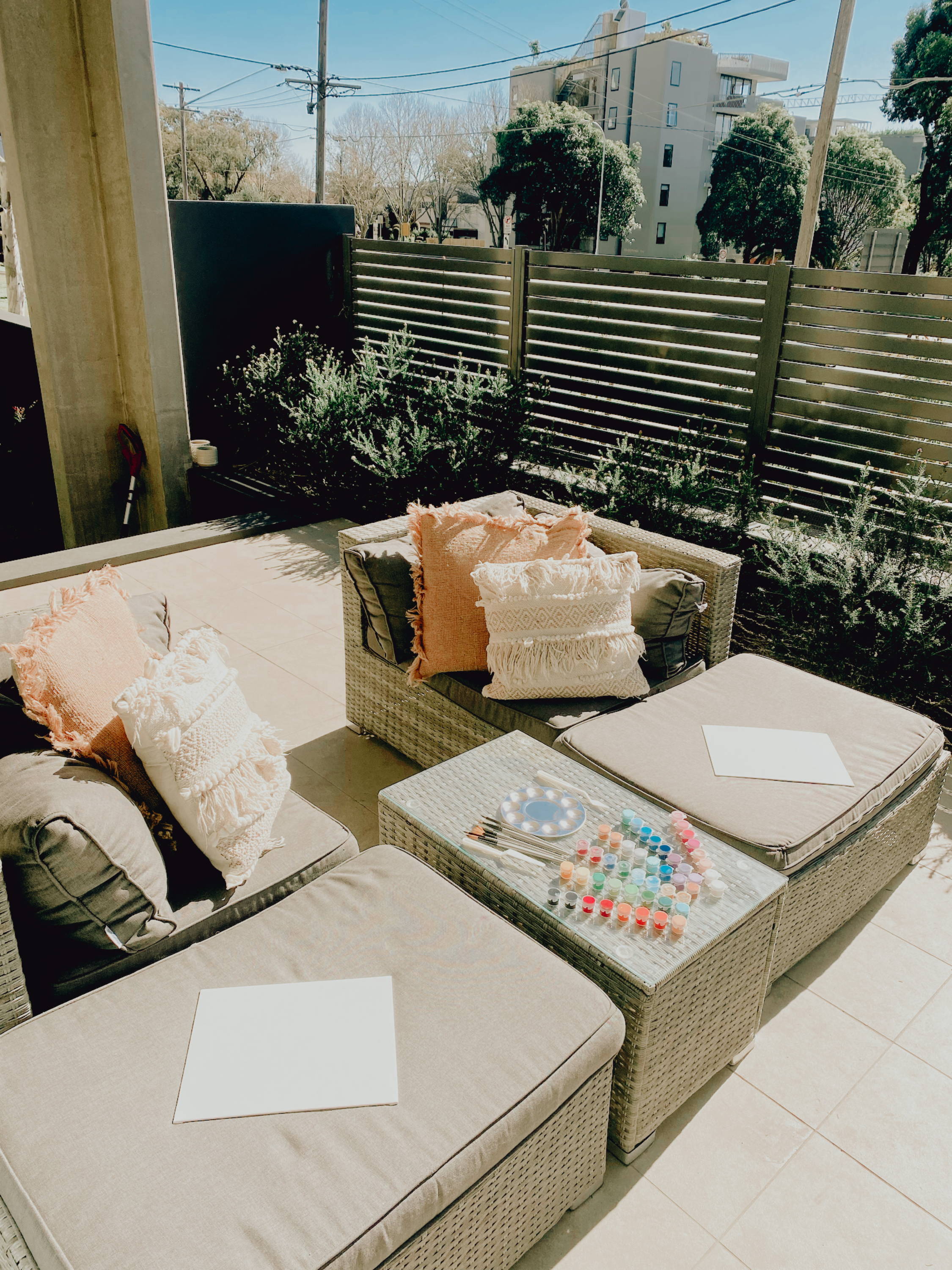 Get those creative juices flowing with the 'Paint & Sip' Date! Buyer - Taryn and her beau Andy prepared their very own paint and sip session at home. 🖌🎨

While we may not have the next Picasso on our hands, it's a fun and creative way to feel intimate with your partner and really take notice of everything you love about them.

This lockdown activity is guaranteed to have you both laughing! 👩‍🎨 🧑‍🎨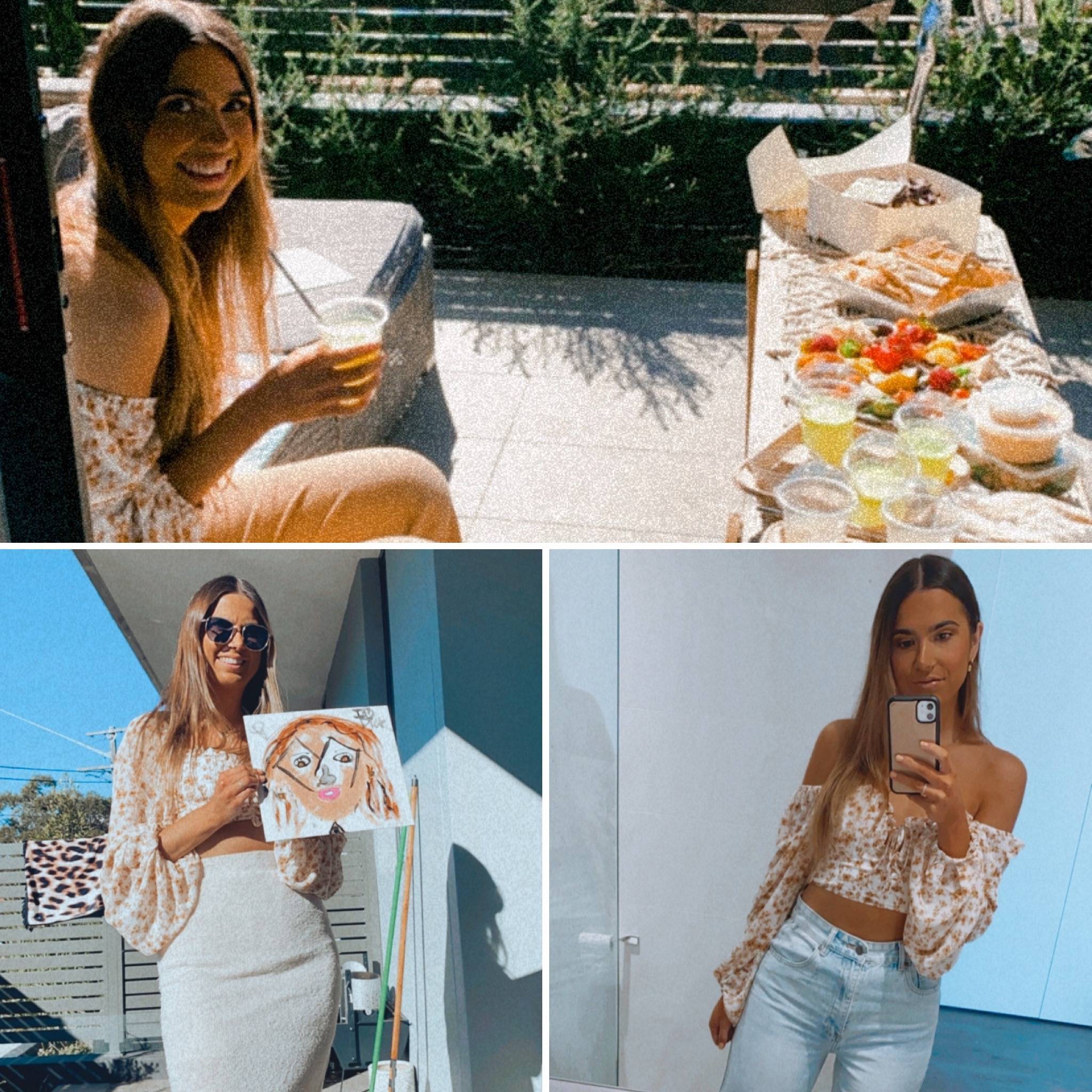 ---
Get out and GET ACTIVE! 🚲 The bike riding date is the perfect way to get you and your partner out and about, releasing those positive endorphins. Our Marketing Coordinator, Maddie and her boyfriend Trent went out for a gorgeous sunset bike ride. 😍

Our 1 hour per day of outdoor exercise is the perfect time to beat the cabin fever whilst also spending time enjoying the little things with your partner.

Take a bottle of wine and some glasses to enjoy a drink in the park for some extra romance on this date! 🍾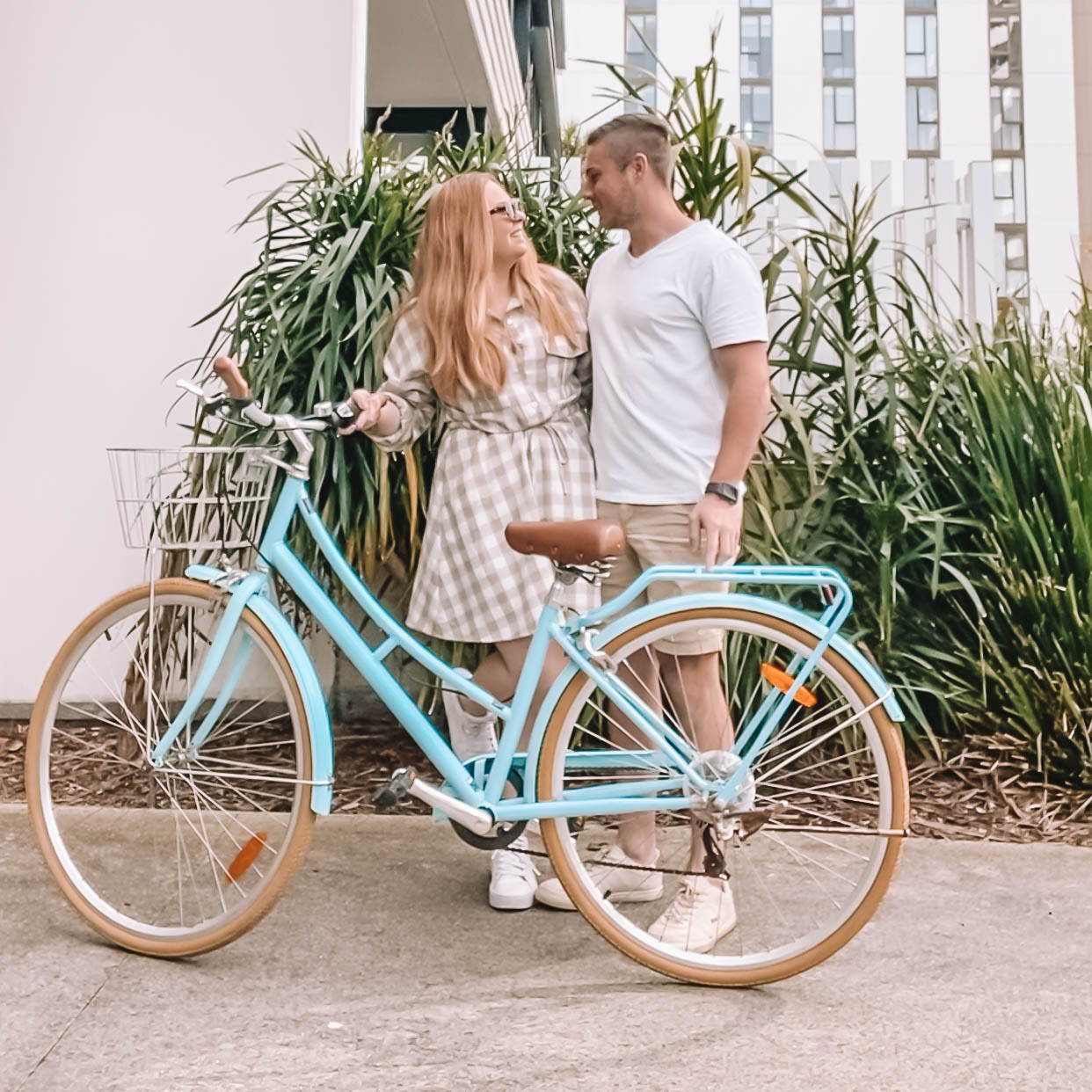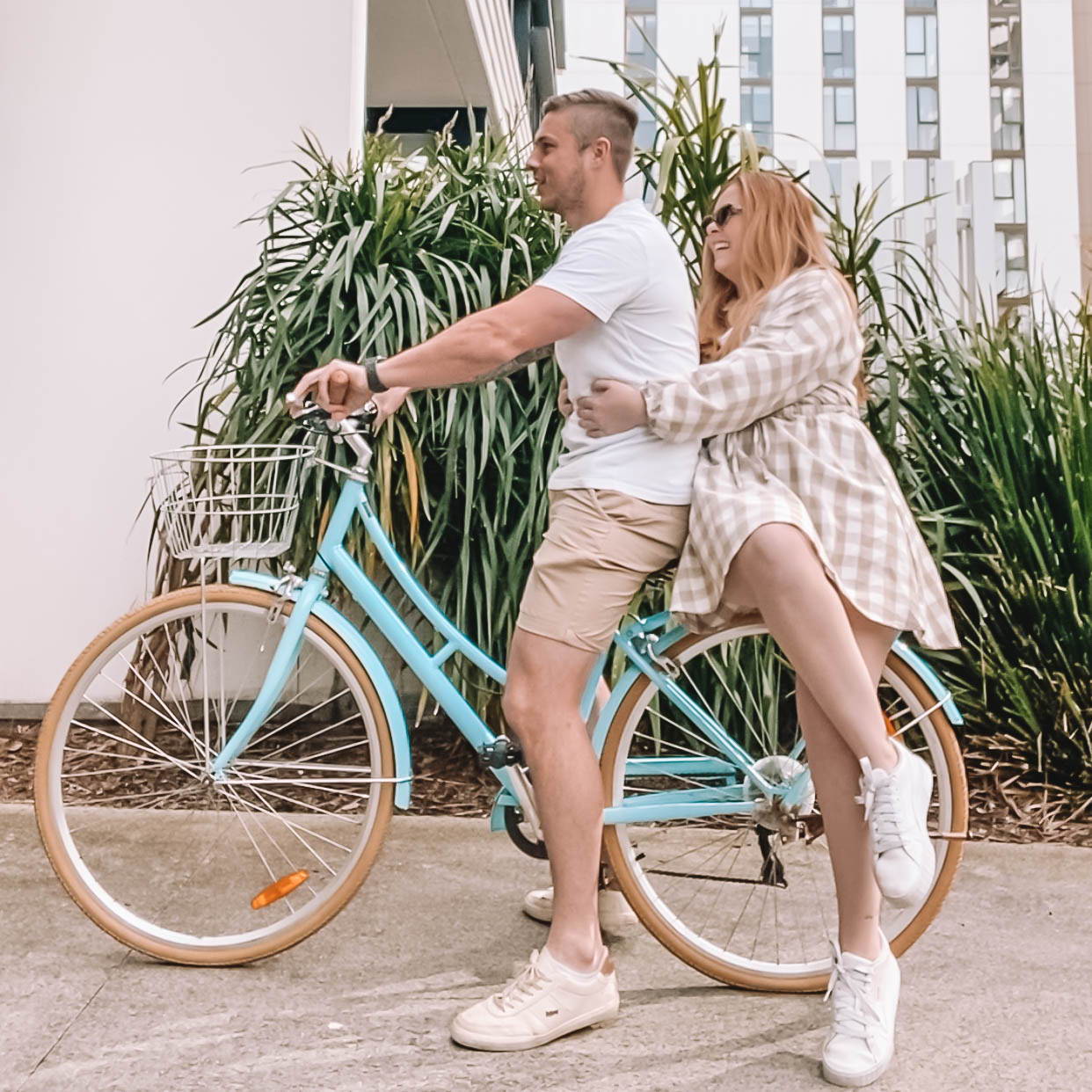 Shop Our Fave Adventure Date Looks
---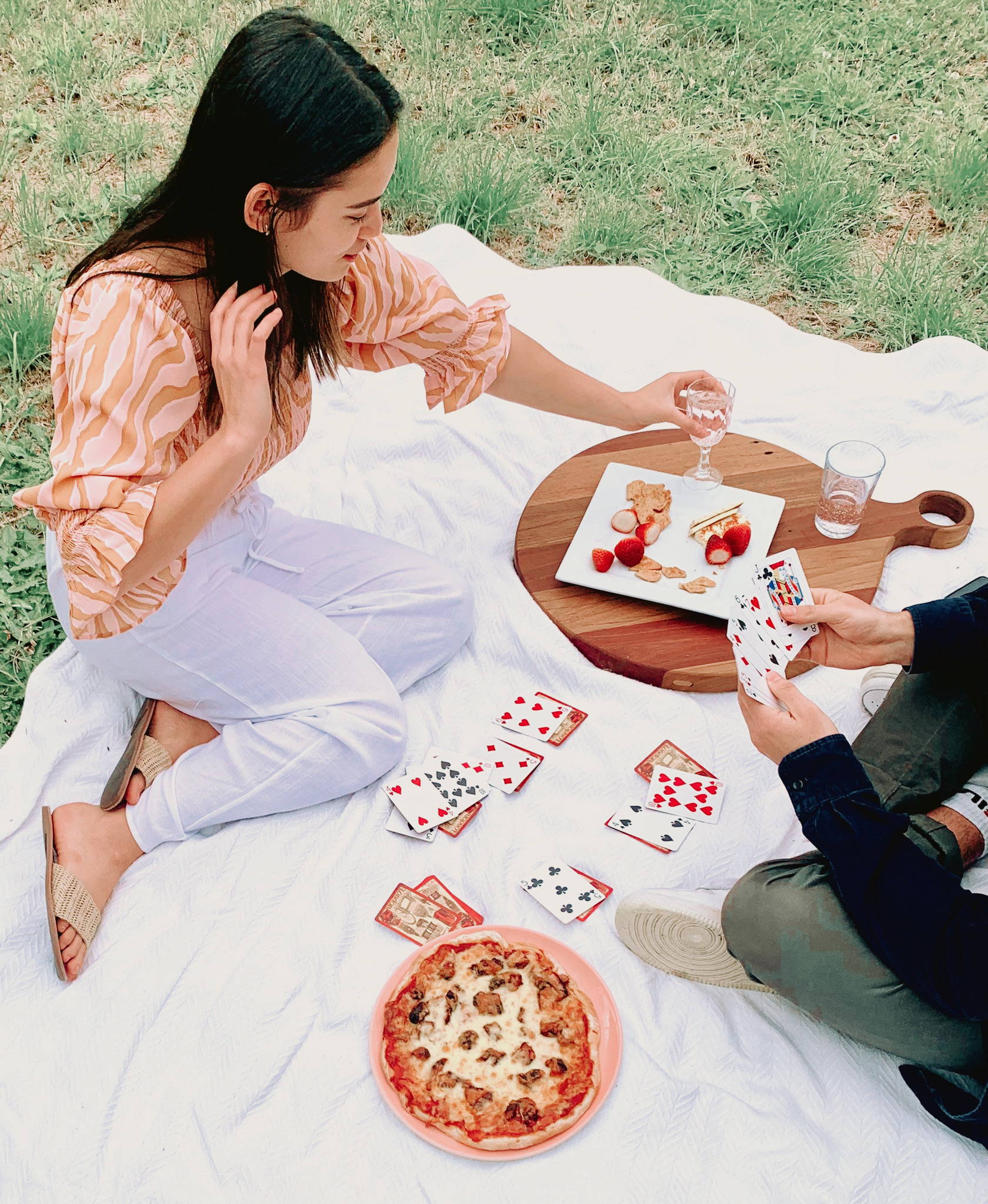 Time to bust out that old monopoly board, its GAMES NIGHT! 🃏🎲

A little bit of competition can be healthy in a relationship, so take some time out to enjoy some of your fave games with your partner.

Customer Service Coordinator, Jess and her boo took their games night outdoors, enjoying each other's company and some yummy snacks! 🍕

Make it an evening or a fun afternoon, just enjoy yourselves and keep those lockdown blues away.




Shop Jess's Games Night Look!
---
If you and your boo are fans of a boozy night out then why not transform it to a boozy night in! 🥂

Our Customer Service Supervisor, Sofia and her Hubby Chris dressed in their best for a cocktail party like no other. Both take the challenge of preparing the ingredients and teaching your partner how to make your cocktail of choice.

Enjoy your drinks over a candlelit dinner for the ultimate 'couple goals' date night! 💕 🍹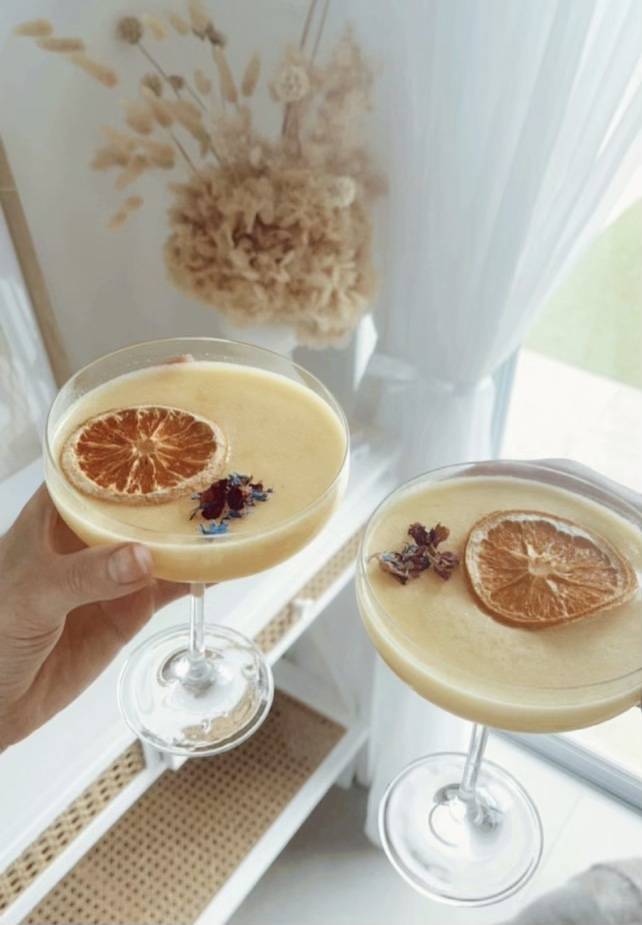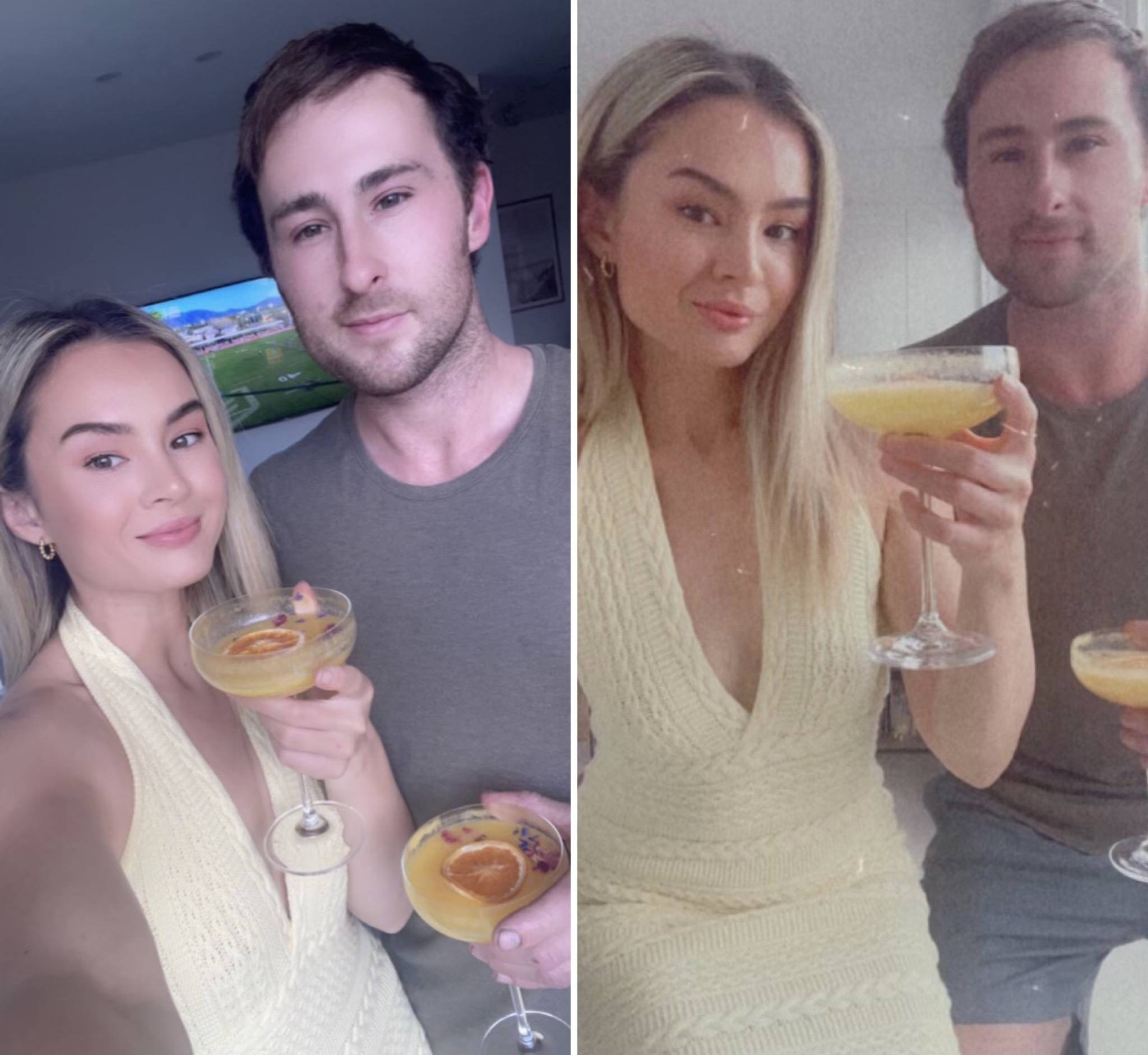 ---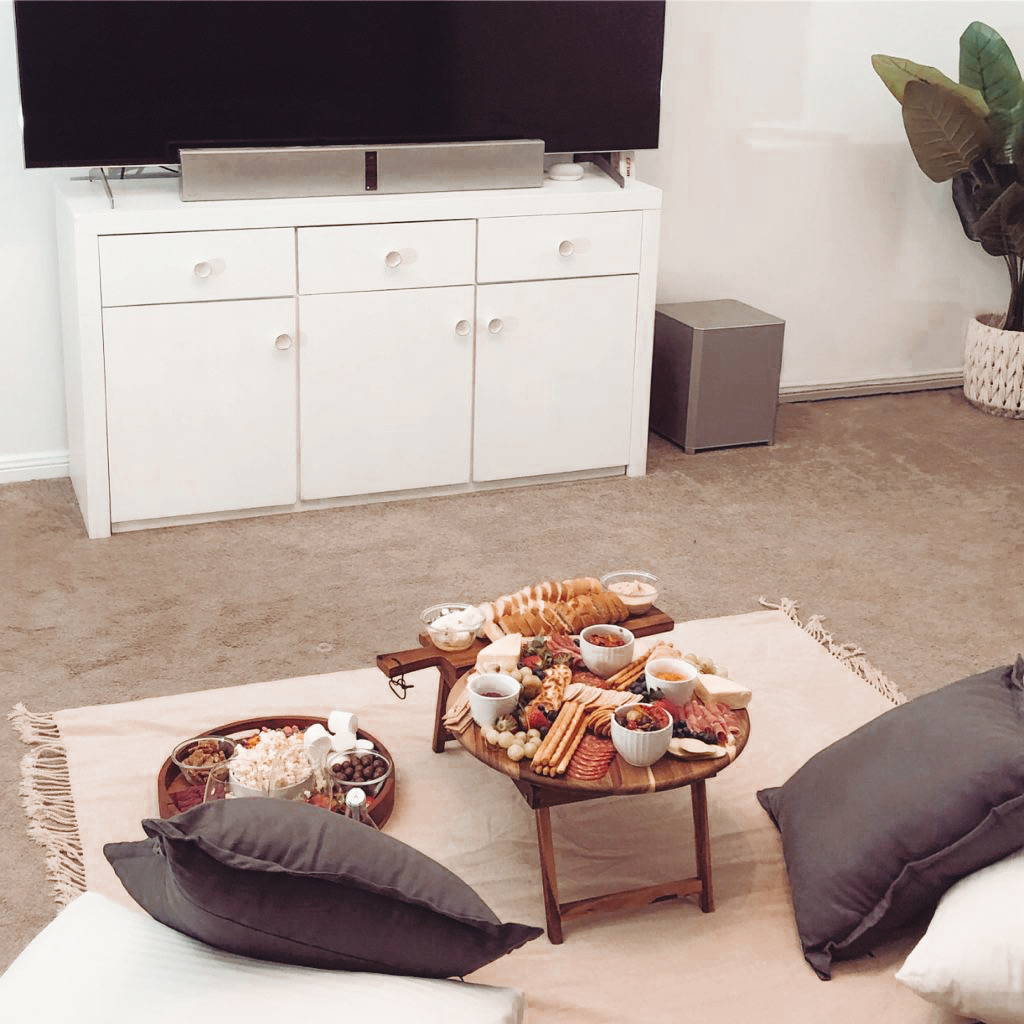 What better way to ramp up the romance in your relationship than with a rom-com! 🎞🎬

Perfect for when the weather is a little drizly outside, our recently engaged General Manager Lana and her fiance Matt (Congrats guys! 💍🥂) enjoyed a cosy date night in with a movie and some yummy treats to go along with.

Take this date night up a notch by buying each others fave snacks and drinks - a cute way to show how much you really listen and care for one another! 🍿🍫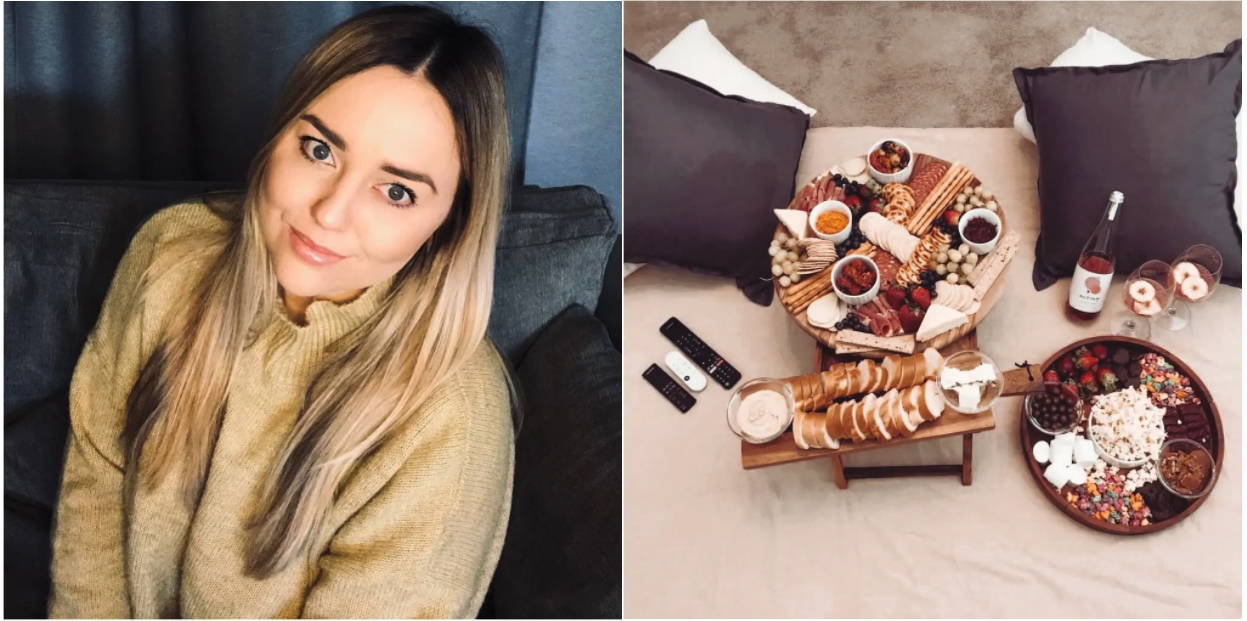 Cosy Up to Some of Our Fave Knitwear Styles
---
If you have the power to make someone happy, do it.

The world needs more of that.

---
Not in a relationship? Living in your own singles bubble? Just need some time away from your partner? No worries boo, we've go you covered.

During these uncertain times we can lack the motivation for self maintenance but it's SO important to take some time out to focus on yourself.

Practice some self love and give yourself the dream date you deserve! Our Social Media Coordinator, Maddy treated herself to a bouquet of her favourite blooms to breathe life back into her home.

She then prepped and pampered herself with a face mask and some skin rejuvenation, leaving herself glowing on the outside and feeling oh so loved on the inside!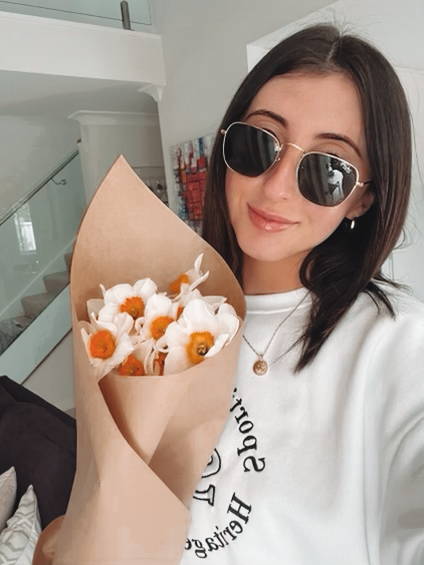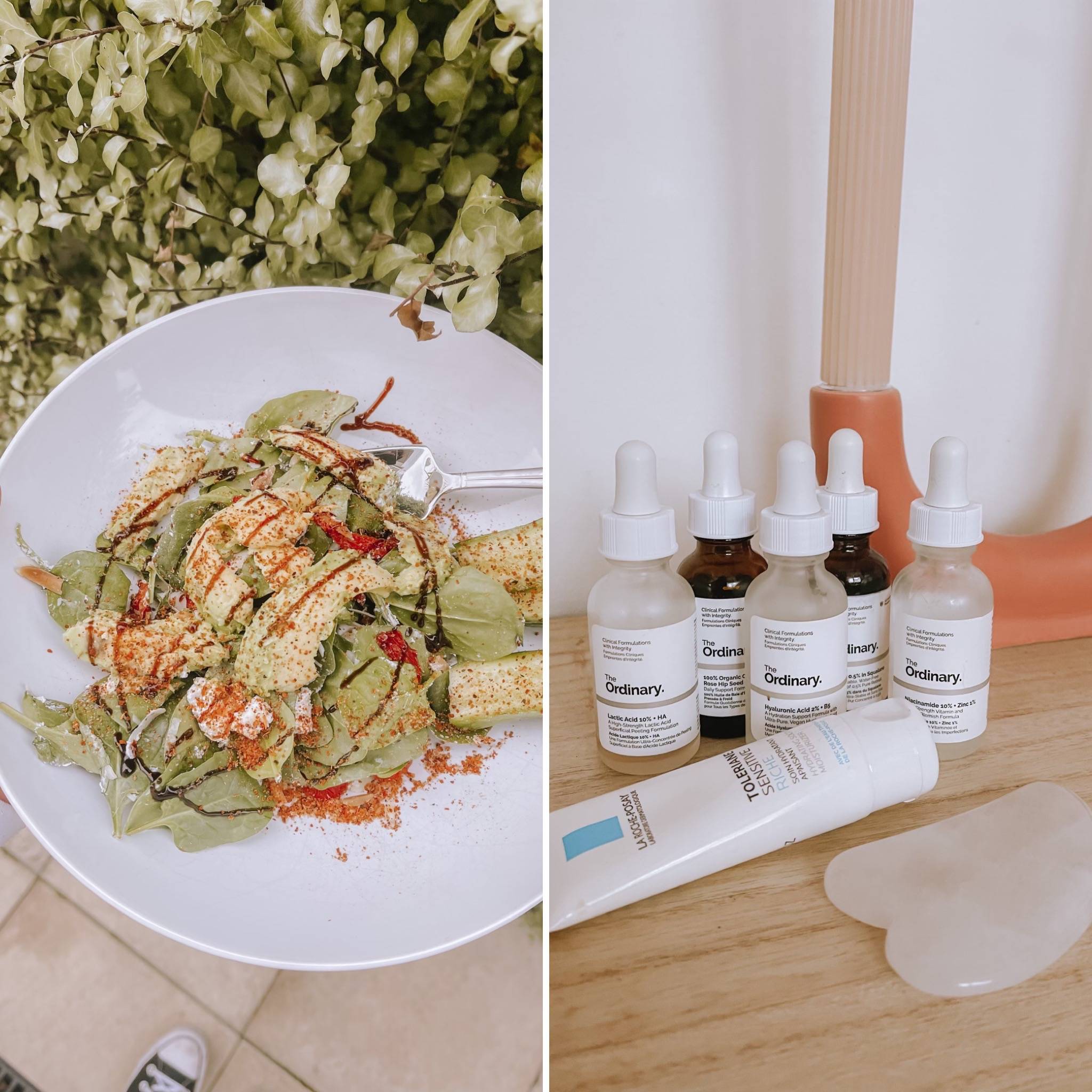 Cosy Up to Our Fave Loungewear Looks
---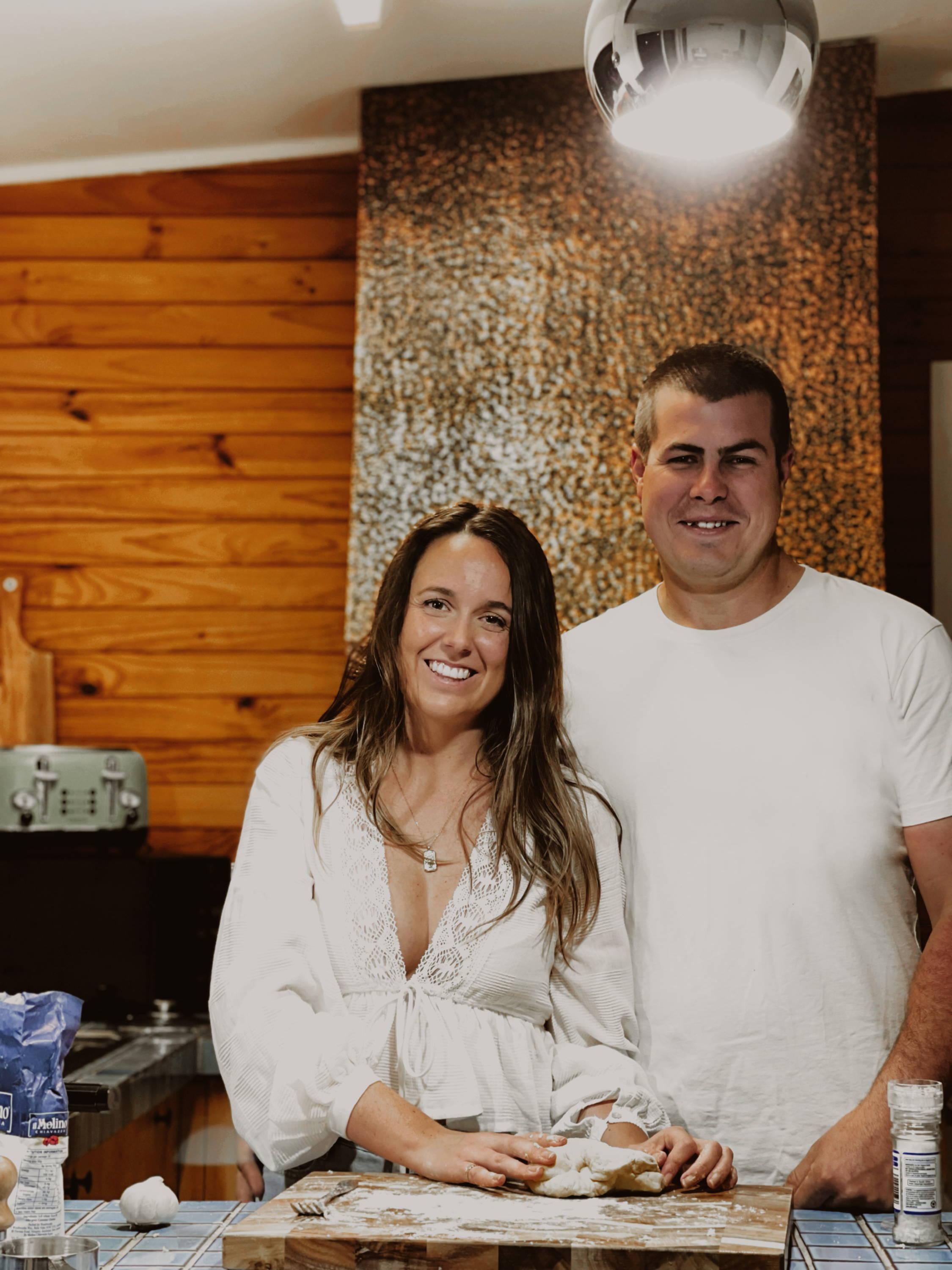 Take your date night abroad by bringing the most romantic place on earth right to your kitchen! 🇮🇹 🍝 Assistant Buyer, Maddison and her boyfie Josh spiced up their date night in lockdown with a little bit of pasta making!

Preparing a meal together and learning a new skill with your partner will have you bonding in no time!

Whether it's the best meal of your life or a complete failure, you're sure to have fun along the way. 🍷🍽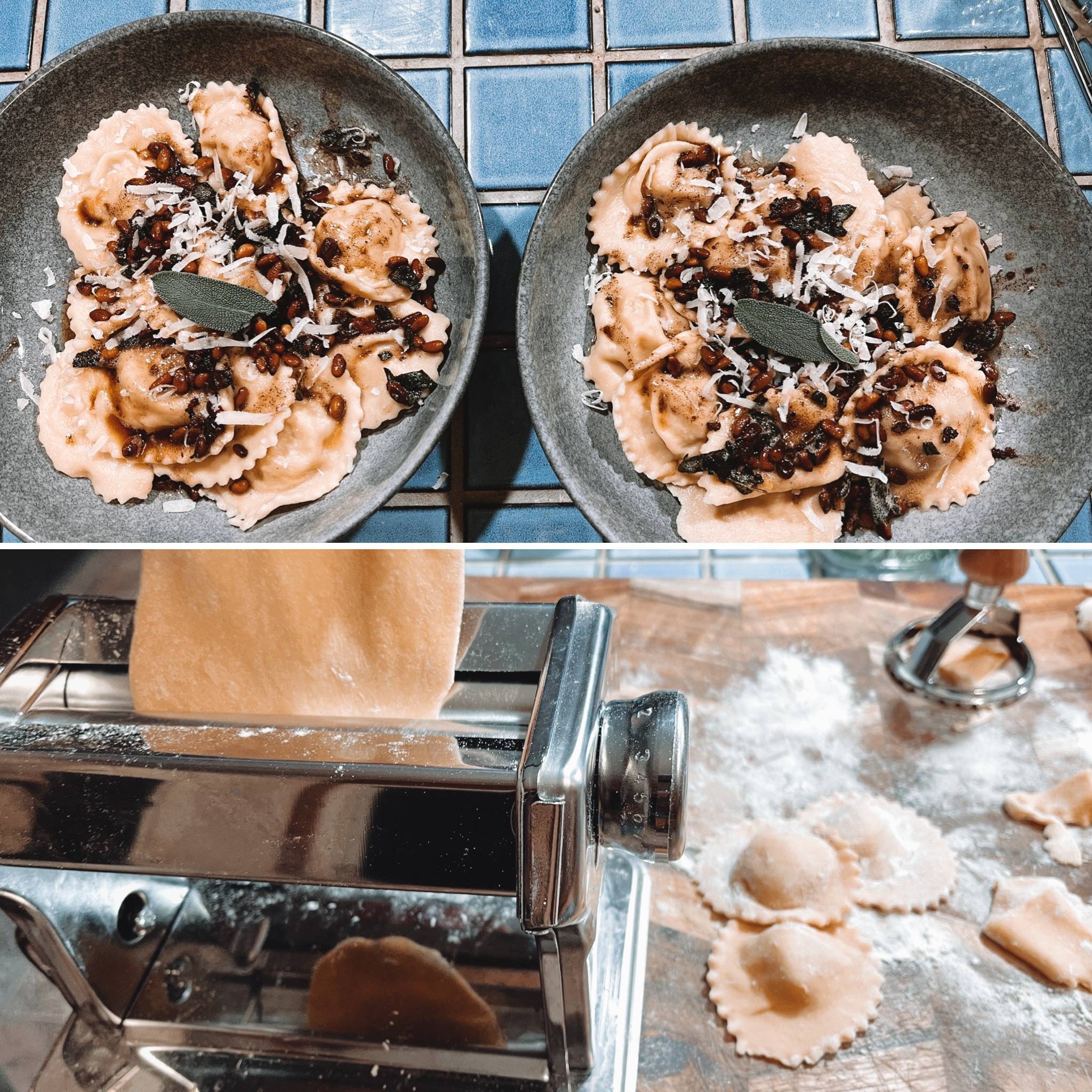 ---
So which date night idea are you and your boo trying out this weekend?

Show off and show up to your date in a new look! Shop our latest drop of 200+ New Arrivals below!



---
Want to see more of our blogs?
Sign up below to hear about our latest blogs as they go live. gh