FREE SHIPPING OVER $75 AUD
Just like everyone else, we LOVE a bargain here at G&H. Something we don't often skimp out on however is our beauty essentials. Once you find a product you love, you buy it on repeat and that can severely damage the wallet.

We've done some researching (watched hours of TikTok videos LBR) to find you the best dupes for your fave luxury beauty products.

Below we have compiled that list so you can get in on the TikTok inspired bargains too.

Bring on the beauty dupes.




---
Giorgio Armani Luminous Silk Foundation > L'Oreal Paris True Match Foundation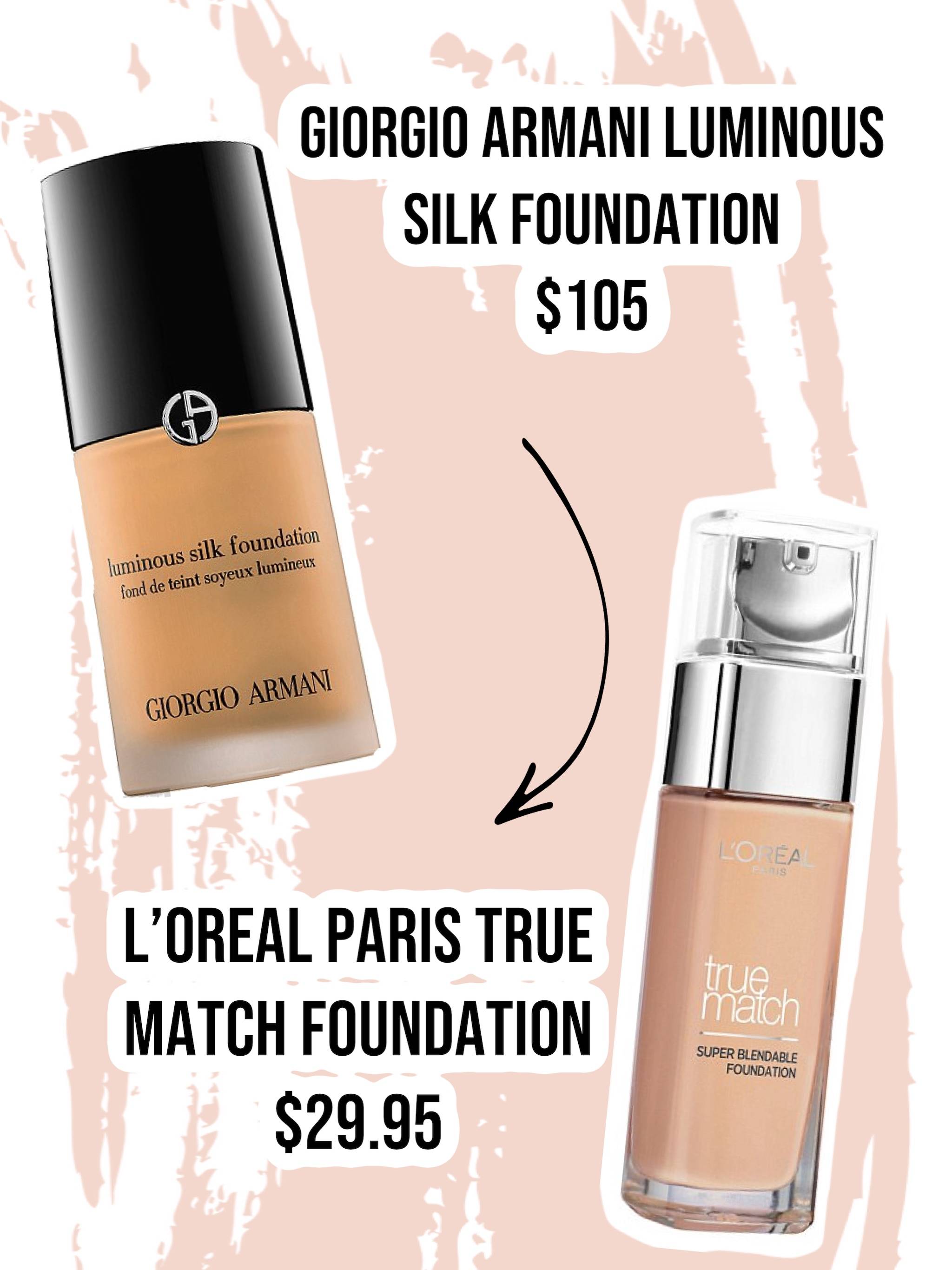 First things first - Let's start with foundation. The Giorgio Armani Luminous silk foundation is to the beauty world what Beyonce is to the world in general. Legendary, unique and silky silky smooth 😏.

At $105 AUD this product feels like liquid gold, and costs nearly as much. But do not fret! The L'Oreal True Match foundation is a PERFECT dupe for this product and retails for a cool $29.95. It can also be purchased at the supermarket which is a major #win.

Ever runout and need a new one last one minute? This easily accessible gem means a quick run out to the grocery store will have you saved, in more ways than one. $$



---
Anastasia Beverly Hills Brow Pomade > NYX Brow Pomade

No matter how basic your makeup routine, your brows being on fleek is a step that CANNOT be missed. A polished, neat and full brow will instantly elevate and refresh the face - even if you're going for a simple 'no make up' makeup look.

A front-runner in the brow department is the Anastasia Beverly Hills Brow Pomade. Now, $40 isn't too bad for a brow product but when there is an option for a cheaper solution that achieves the same results - we will take it!

The NYX brow pomade has been crowned an exact dupe and retails for just under $13. Which is like getting 3 for the price of 1. Your brows need never go without.


---
Level up your next event look with our carefully curated collection of occasion wear styles.

Paired with your new beauty regime, you'll be turning heads in no time!



---
Urban Decay Naked Palette > BYS Matte Palette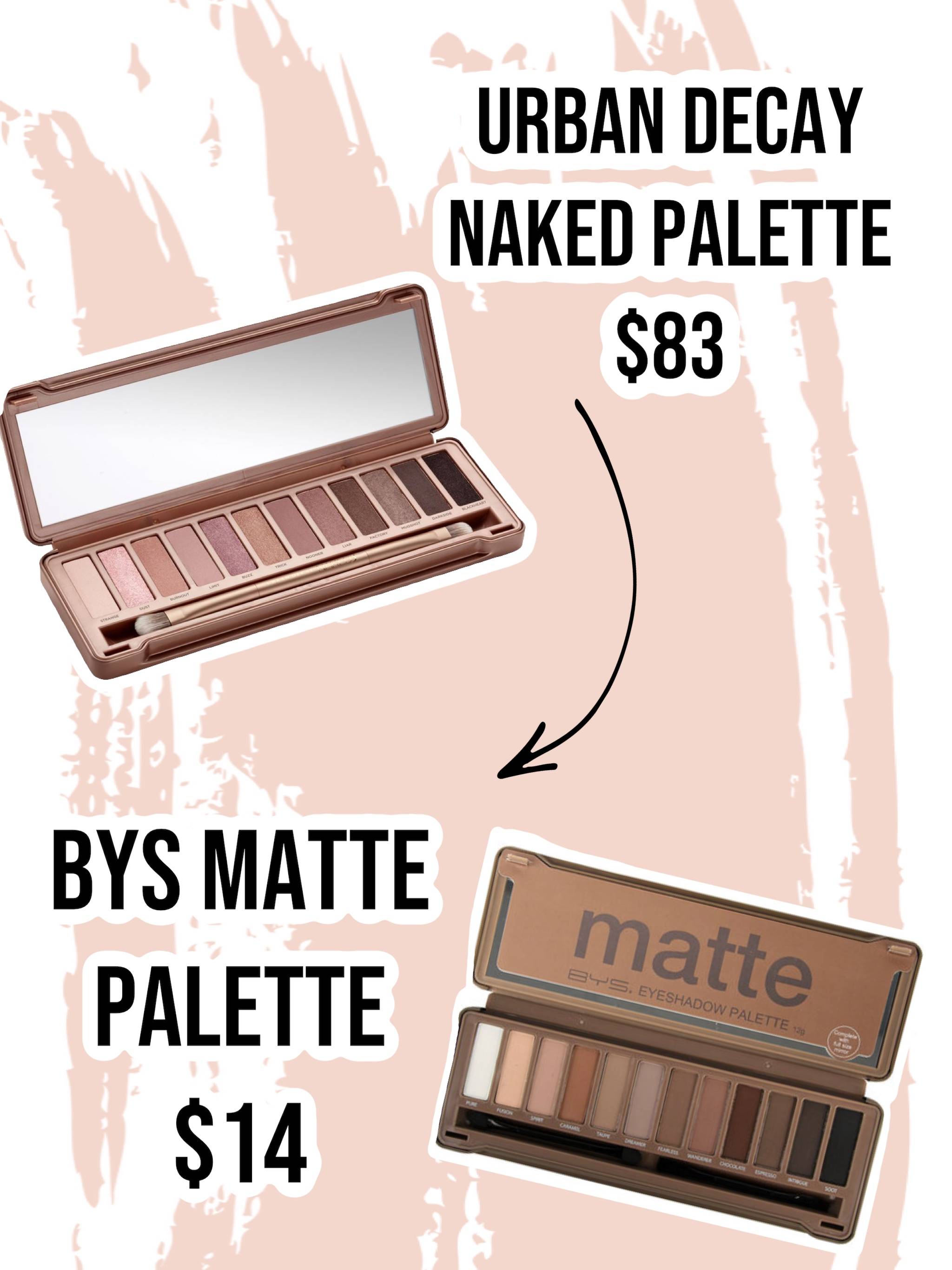 The Urban Decay Naked Palette is without a doubt the most useful and wearable collection of eyeshadows on the market. With 12 shades, this palette makes it SUPER easy to create a number of eye-looks from soft and natural to full glam.

The only downside to this product, is the price. Coming in at $83 AUD, it's particularly steep for a product that is used A LOT and will run out quite regularly.

Swap the Urban Decay Palette for the BYS Matte Palette that can be picked up at Kmart for just $14 AUD. The matte eyeshadows are equally as pigmented and long lasting as the Urban Decay shadows and a great colour match for those must have moody, nudes.







---
Becca Skin Perfector Highlighter > Elf Baked Highlighter

A cult classic - the Becca Skin Perfector Highlighter in shade Champagne Pop is the reigning champ when it comes to all things glistening and glowing.

Due to the brands closure, this product is no longer available and if you were as sad as I was about this - then no need to worry. Not only have I discovered a dupe, but of course it's wildly cheaper!

Introducing the Elf Baked Highlighter for just $10 AUD 😲. Try Shade "Blush Gem" to achieve those soft gold and peach undertones the Becca highlighter is renowned for.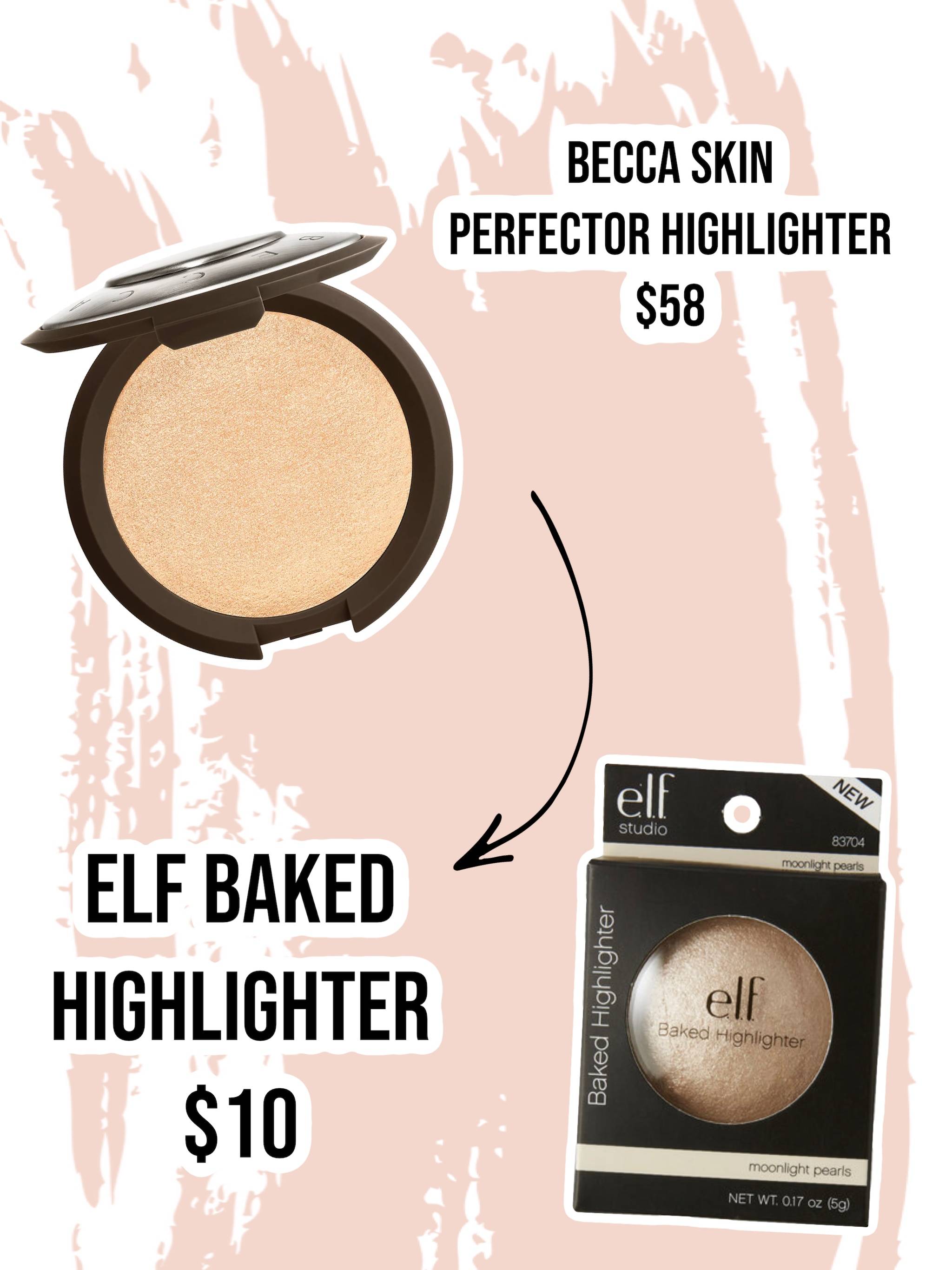 ---
Nars Velvet Matte Lip Pencil > Maybelline Colour Drama Pencil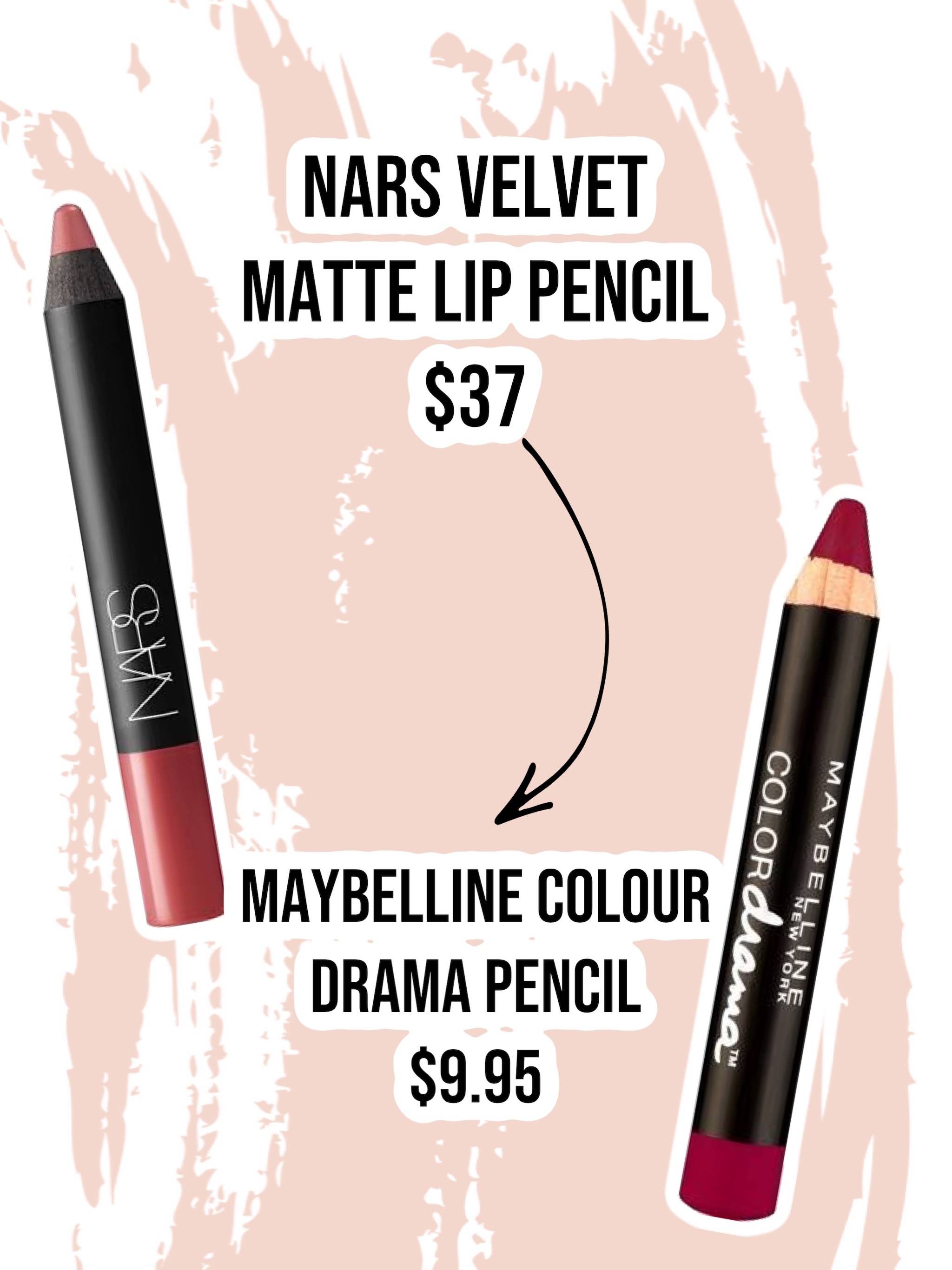 Level up your bold lip look with a dramatic rouge lip!

A classic and simple way to achieve a sultry, polished makeup look. As a lover of keeping things crisp and smudge proof - the Nars Velvet Matte Lip Pencil was my go-to lip liner. That was until I discovered the Maybelline Colour Drama Pencil.

This lip pencil is equally as bold and lasts all day with no transfer or smudging. Plus it is almost a quarter of the price of the Nars version. That's definitely a win in our books.



---
You no longer have to spend an arm and a leg to get a decent make up regime and we love how you can purchase these products from your local supermarket or chemist. Making them super accessible and easy to find.

We can't wait to try these dupes out ourselves! Let us know in the comments below which product you are most excited to put to the test! 💋💋

See you next time. xx

---
---
Want to see more of our blogs?
Sign up below to hear about our latest blogs as they go live. gh
0 comments