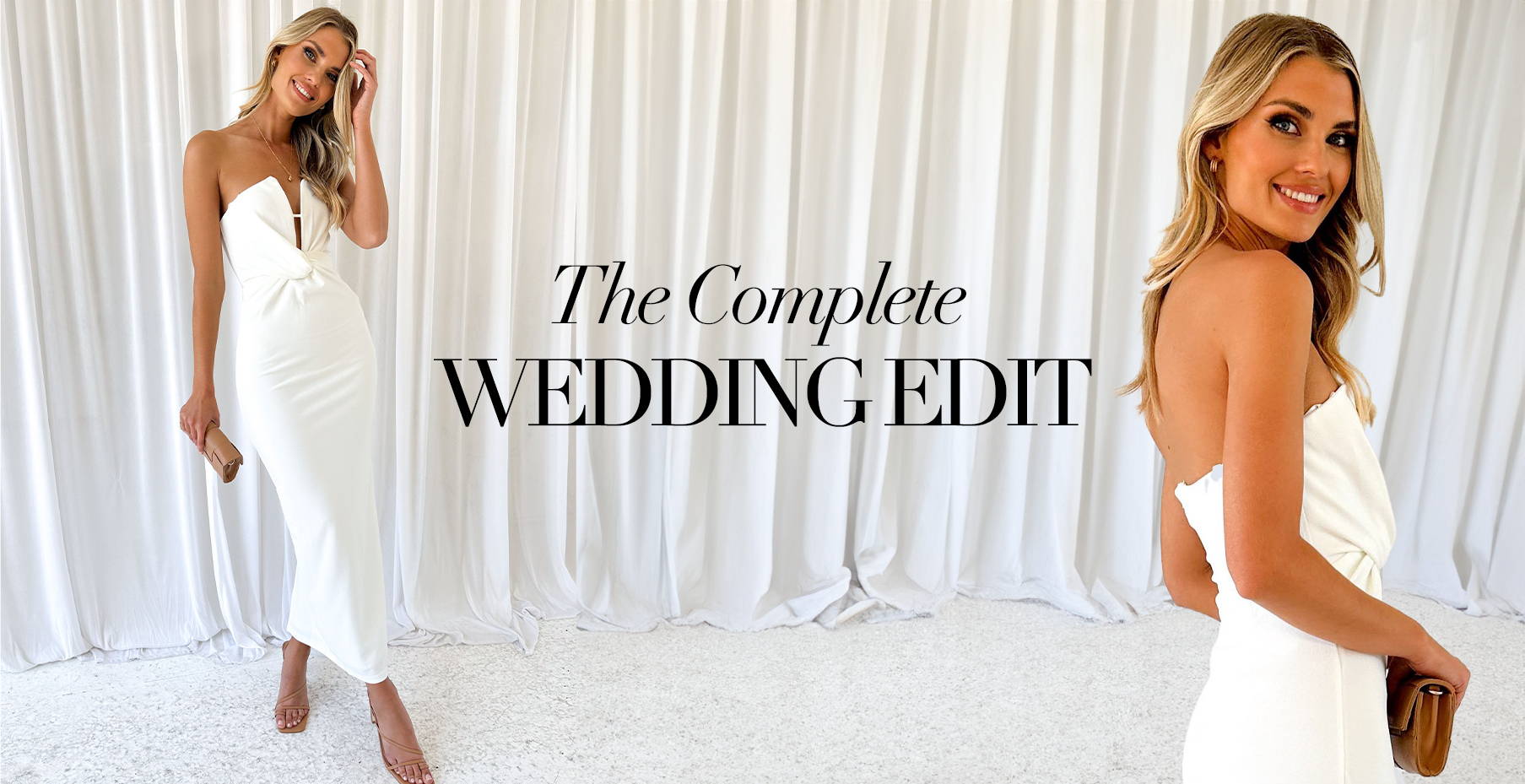 Hen's Party Dresses, Bridesmaids, Mother of The Bride: The Complete Bridal Edit

Hens Party Dresses, Bridesmaids, Mother of The Bride: The Complete Wedding Edit

When it comes to wedding planning, the spotlight usually shines on the bride's gown, but the bridal party plays an equally important role in making the big day special. From the bridesmaids to the mother of the bride and, of course, the unforgettable hens party, each occasion calls for its own unique attire. In this blog, we'll explore a complete bridal edit, ensuring that every member of the bridal party looks and feels their best.


The bridal shower dress sets the tone for the pre-wedding celebrations and captures the essence of the couple's love story. It's a time for romance and celebration, and the dress should reflect that sentiment. Sophisticated, timeless white dresses exude style and grace. These styles can be dressed up or down and add a touch of romance to any engagement celebration.


The hens party is a time for the bride to let her hair down and celebrate with her closest friends. It's a night of fun, laughter, and unforgettable memories. To ensure everyone looks and feels fabulous, the choice of hens party dresses is crucial. Bright colours or sleek, statement silhouettes and details are a must.


Selecting the ideal wedding guest dress entails finding that harmonious blend of style, comfort, and appropriateness. Opt for a flowy, floral-print maxi dress in lighter fabrics for summer weddings, and don't shy away from vibrant colours like pastels or bold pinks. For casual celebrations, explore knee-length dresses, perhaps with subtle embroidery or lace details. Enhance your look with coordinating accessories and footwear.


The bridesmaids are an integral part of the bridal party, and their attire should reflect the wedding's style while complementing the bride's gown. Choose a colour palette that compliments the wedding theme and the bride's gown. Shades of pastel, blush, and earthy tones are popular choices. You can also allow each bridesmaid to express her individual style while maintaining a cohesive look by opting for mix-and-match dresses within the chosen colour scheme.


Mother Of The Bride's Dresses

The mother of the bride holds a special place in the wedding, and her attire should reflect her grace and sophistication. Consider dresses with subtle embellishments, such as delicate lace or embroideries, to add a touch of glamour without overshadowing the bride. Timeless silhouettes, such as A-line or sheath dresses, are also flattering and elegant choices. Opt for dresses that provide comfort for the entire day.


In the world of weddings, it's not just about the bride's gown; it's about creating a harmonious and beautiful ensemble. By carefully selecting the right dresses and accessories, everyone can feel confident and look stunning, making the wedding day truly memorable for all involved.