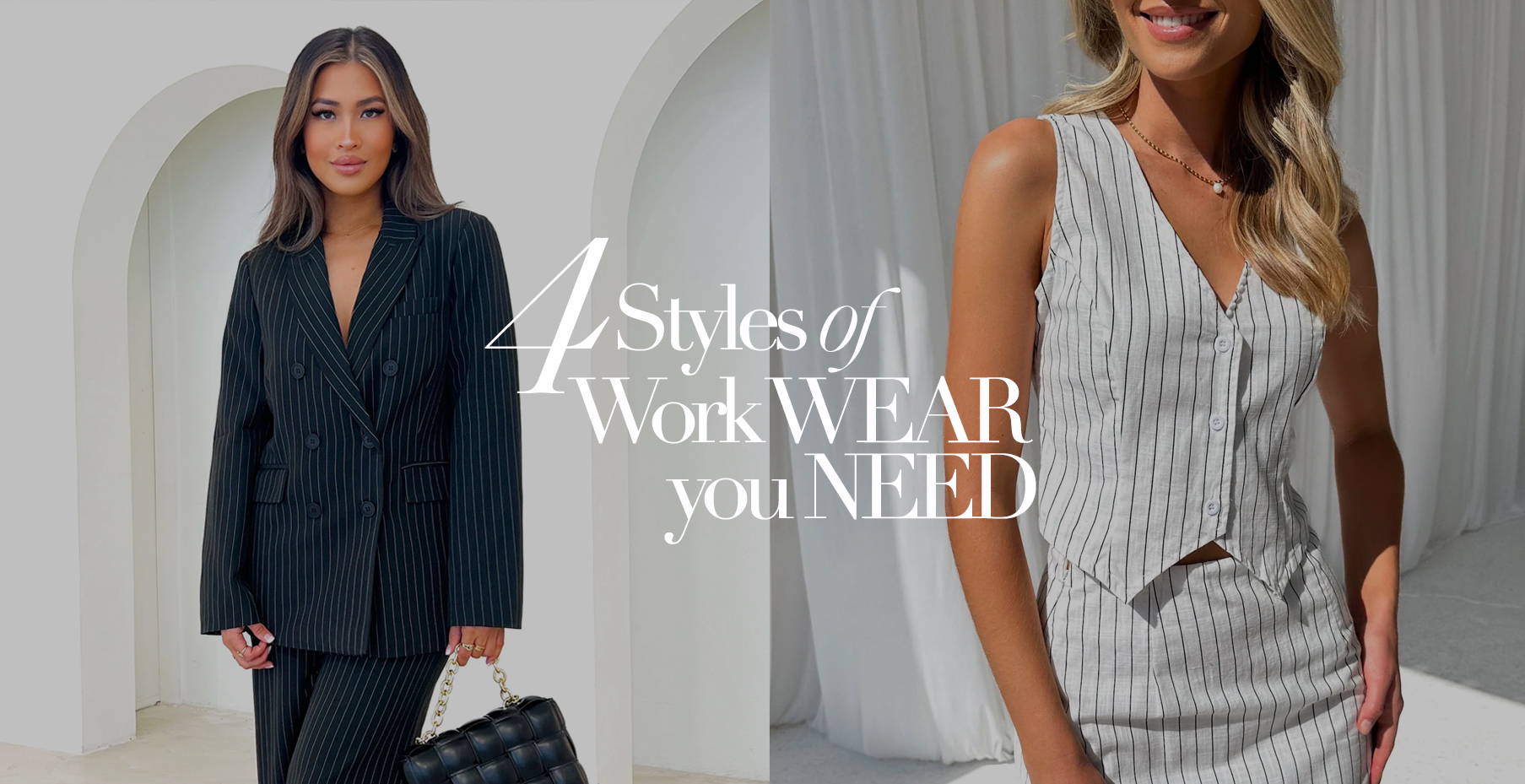 4 Styles of Workwear You Need

4 Styles of Workwear You Need

In the grand theatre of life, your workplace is the stage where you perform your daily masterpiece. Whether you're crafting spreadsheets, sealing deals, or unleashing your creative genius, one thing is certain – your attire plays a vital role in the performance.

Welcome to the world of workwear, where professionalism meets style, and confidence takes centre stage!


Formal Classics, with a Fashion Twist

Formal Classics, with a Fashion Twist

Formal attire is a symphony of sophistication, where each note is meticulously composed.
The classic suit takes centre stage, whether it's a pinstriped masterpiece, a deep commanding hue, or a brighter one. Paired with a crisp top and elegant shoes, it's your signature of professionalism.
Not into suits? Opt for an elegant blouse paired with classic pants and a well-fitted blazer, or go for the timeless allure of a midi skirt – a choice that balances style and substance!

When it comes to adding that touch of vibrancy, a colourful blouse becomes your canvas. Gracefully matched with classic pants or a skirt, they inject an element of individuality and flair into your ensemble, making every statement uniquely yours.

The end of the week calls for a celebration of the impending weekend freedom.

Casual Friday attire allows for a delightful blend of comfort and style. Embrace the versatility of a chic blouse combined with your favourite denim or skirt, or go for a relaxed yet elegant, fitted midi dress. Casual Fridays, we salute you!

It's time to raise the curtain on work events, where the workplace metamorphoses into a social gathering. Confidence and style should be your companions here. Dazzle in a statement dress or a sleek midi skirt that turns heads as you network your way to success.

Elevate your attire, for it is a reflection of your dedication and aspirations. As you adorn yourself in these styles – formal, casual, or somewhere in between – remember that your workwear is not just a wardrobe; it's a statement of who you are and where you're headed.