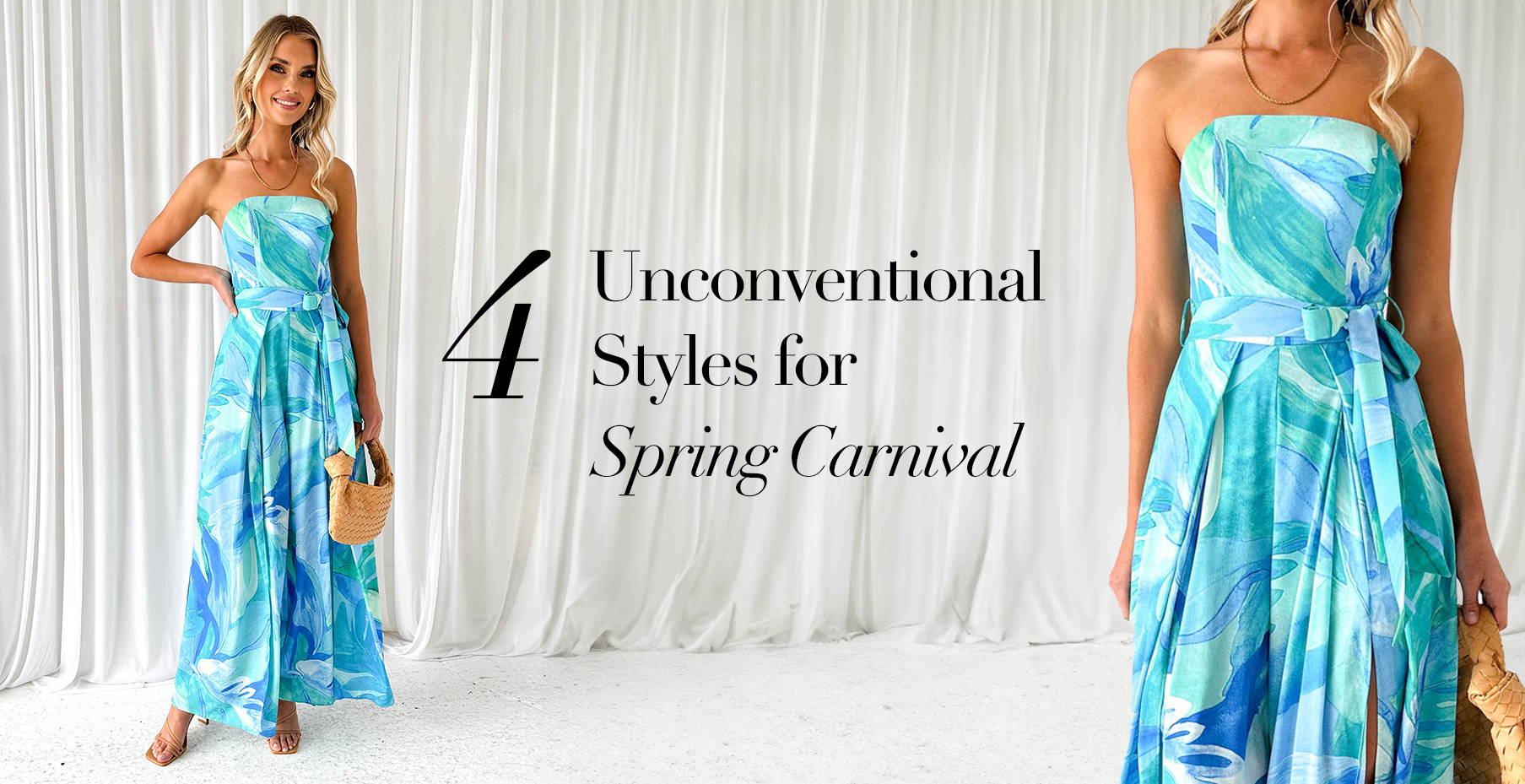 Spring Racing: 4 Unconventional Outfits

Spring Racing: 4 Unconventional Outfits

While Spring Racing Carnival is a time where classic meets elegance and flowers blossom on every dress, you may be seeking for something a little more unconventional.
Here are a couple of our favourites to stand out in the crowd while still embracing the Spring Carnival spirit.

Bold Top, Classic Bottoms

Bold Top, Classic Bottoms

Why not swap your traditional dress for a bright, eye-catching top paired with classic tailored pants?
A striking magenta top, vivid emerald green shirt or some puffy sleeves paired with well-fitted, neutral-toned trousers creates a captivating contrast that's both stylish and unexpected.
Accessorise with statement jewellery and a coordinating hat to complete your unique look.

Classic Top, Bold Bottoms

Classic Top, Bold Bottoms

For something even more unconventional, pair a classic but delicate top with bold pants!
Start with a delicate top with a few statement details like puffy sleeves or frill shoulders. Go for neutral or soft colours like white, nude or pastel pink.
Then, go bold with your pants, choosing a vibrant hue or pattern that embodies the spirit of the carnival.

For a truly unconventional yet comfortable Spring Racing Carnival outfit, consider a pantsuit. Opt for a well-fitted, colourful pantsuit that exudes confidence and style. Whether you choose a vibrant monochromatic suit or a patterned one, you'll make a bold statement!

Coordinated sets offer a convenient yet unconventional way to make a statement at the Spring Racing Carnival. Whether it's a matching top and skirt, or top and wide-legged pants, these ensembles effortlessly merge style and comfort. Choose a set with either a classic, neutral feel, or go for bold patterns and bright colours to truly capture the spirit of the event.

Accessories can make or break an outfit. For Spring Carnival, consider delicate jewellery and statement headbands to add a touch of elegance.
Furthermore, think about the functionality of your accessories. A small crossbody bag or a clutch is ideal for carrying your essentials, such as your phone, wallet, and sunscreen.

Whether you opt for bright tops with classic pants, classic tops with bright pants, daring pantsuits, or stunning coordinated sets, the key is to confidently express your individuality while honouring the spirit of the carnival. Step outside your comfort zone, make a statement, and turn heads with your innovative race day attire.